HP 6555B Laptop 15.6" Widescreen Displayport SSD Windows 10





HP 6555B Laptop 15.6" Widescreen Displayport SSD Windows 10
The HP 6555B is a 15.6' Widescreen Laptop with great build quality. This affordable notebook features a class leading Keyboard and Dual Core intel Processors. These are Grade B Refurbished Laptops. (minor blemishes on the outer casing only). We can apply a vinyl cover to the lid to hide any scratches - please see options Above.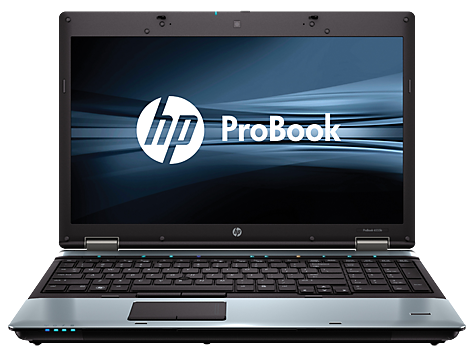 Features:

Model: HP Compaq 6555b
Condition: Grade B (Good Condition, minor blemishes on lid only, see Vinyl cover options)
Processor: Dual Core - AMD P340 2.2Ghz
Graphics: Integrated HD
Storage: 250GB (Upgrade Options available)
Screen: 15.6" Widescreen @ 1366 x 768
Memory: 4GB DDR3 or 8GB DDR3 
Ports: 4 x USB2, VGA, SD Card Slot, Ethernet, Headphone, Serial Port
Disc Drive: DVD-ROM
AC Adaptor: Included
Battery: Will last a minimum of 45 Minutes (can install a new one on request)
Feature

Description

Chipset

AMD M880G Chipset

Processors

AMD Phenom II Quad-Core Mobile Processor N930 (2.0 GHz, 35 W, 2MB L2 cache)

AMD Phenom II Triple-Core Mobile Processor N830 (2.1 GHz, 35 W, 1.5MB L2 cache)

AMD Phenom II Dual-Core Mobile Processor N620 (2.8 GHz, 35 W, 2MB L2 cache)

AMD Turion II Dual-Core Mobile Processor P520 (2.3 GHz, 25 W, 2MB L2 cache)

AMD Athlon II Dual-Core Processor for Notebook PCs P320 (2.1 GHz, 25 W, 1MB L2 cache)

Memory

Standard: DDR3 PC3-10600 SDRAM (1333 MHz)1

 

Two SODIMM slots supporting dual-channel memory 1024MB, 2048MB and 4096MB SODIMMs Maximum: Upgradeable to 8192MB with 4096MB SODIMMs in slots 1 and 2 Dual-channel: Maximized dual-channel performance requires SODIMMs of the same size and speed in both memory slots

Graphics

ATI Mobility Radeon HD 4250

Microsoft DirectX 10 capable

Display

Internal For 6455b Notebook PC:

14-inch diagonal LED-backlit HD anti-glare (1366 x 768 resolution)

14-inch diagonal LED-backlit HD+ anti-glare (1600 x 900 resolution)

For 6555b Notebook PC:

15.6-inch diagonal LED-backlit HD anti-glare (1366 x 768 resolution)

15.6-inch diagonal LED-backlit HD+ WVA anti-glare (1600 x 900 resolution)

External: Up to 32-bit per pixel color depth

DisplayPort supports resolutions up to 2560 x 1600, 30-bit color depth at 60 Hz, and full HD (1920 x 1080) monitors, 24-bit color depth at 120 Hz

VGA port supports resolutions up to 2048 x 1536 at 75 Hz, and lower resolutions at up to 100 Hz

DVI-D (single link) video signal available through DVI port in optional HP Docking Station (sold separately) supports resolutions up to 1600 x 1200 at both full and reduced blanking, and 1920 x 1200 at reduced blanking

Keyboard

The HP spill-resistant keyboard is designed using a thin layer of Mylar film under the keyboard and a drain system that funnels fluid through a hole in the bottom of the notebook. This minimizes the risk of damage to sensitive components underneath. The 101/102-key compatible keyboard features a full-pitch key layout with desktop keyboard features, such as the isolated inverted-T cursor control keys, editing keys, both left and right control and alt keys, 12 function keys, and 19.05 x 19.05 mm key pitch (center-to-center spacing). U.S. and International key layouts are available. Other features include hotkeys for instant access to power conservation and brightness. The HP ProBook 6555b includes a separate numeric keypad

Pointing device

Touchpad with scroll zone, two pick buttons

Optional pointstick with two additional pointstick buttons

Expansion card slots

ExpressCard/54 slot: Supports ExpressCard/54 and ExpressCard/34 Optional integrated: Compatible with ISO 7816 compliant Smart Cards Smart card reader

 

(replaces ExpressCard/54 slot): PC/SC interface support Media card reader: Supports SD (Secure Digital), HC-SD (High Capacity Secure Digital), MMC (MultiMedia Card), HS-MMC (MultiMedia Card Plus), Sony Memory Stick, Sony Memory Stick Pro, Memory Stick Duo2, xD-Picture card

Storage

Hard drives: 160/250/320/500GB 7200 rpm SMART SATA II HP 3D DriveGuard

 

(Windows only): The hard drive is mounted directly to the notebook frame, reducing the transmission of shock to the hard drive. Uses three-axis digital motion detection with intelligent sensitivity to help protect the hard drive during normal use from shock and vibration. The digital accelerometer temporarily halts all data transfer and parks the hard drive when abrupt motion is detected Solid state drive: 128GB

Power supply

External 90 W Smart AC adapter, 1.8 m (6 ft) power cord included

Total length including external AC adapter is 3.66 m (12 ft)

HP Fast Charge3

Battery

Primary battery:

HP 9-cell (93 Wh) Li-Ion battery

HP 6-cell (55 Wh) Li-Ion battery

HP Long Life 6-cell (51 Wh) battery (with 3-year platform warranty only)

Optional HP Long Life Battery: 3-cell (47 Wh) Li-Ion battery Optional HP Extended Life Battery: 8-cell (52 Wh) Li-Ion battery Optional HP Ultra-Capacity Battery: 12-cell (95 Wh) Li-Ion battery

Power conservation

ATI PowerPlay technology

Hibernation

Standby

ACPI compliance
WJM Tech provides a 30-Day 'no quibbles' guarantee on all products Including this HP 6555b , as well as a 12 month warranty. If for any reason you are not happy with your item, please return within 30 days for a full refund, no questions asked.
Within 12 months, you can return your item if there are any issues or defects which arise and we will fix the item or replace it at no cost to you.
Our Refurbished Laptops and Computers come shipped with Genuine Microsoft Authorised Refurbisher Licenses (pictured above) for Windows 10 Home 64-bit. We only partner with genuine Microsoft Authorised Refurbisher's and abide by strict licensing rules. Many re-sellers save by using non-legitimate licensing practices. We recommend you always buy genuine to ensure a long lasting, stable product.
All orders placed before 12:00 will be sent on DPD next day service. DPD offer top of the range tracking features in the UK. You should receive either a text message or email on the morning of dispatch.
This includes the ability to change delivery day & notification of a one hour delivery window.
You can either use the link or go onto the DPD Website and enter the tracking number, where you will be able to see the progress of your delivery, right down to where you are in the drivers list and an estimate of how long it will be before the driver gets to you.HP